Hello again! I'm back with some new arts to show off!
Fast Bunny
, a commission I drew. I don't usually do 'em, but eh.
That's all I drew, really. Mostly been focusing on flash work.
There's some fanart though!
2 Cats 2
, which is a follow up to Zoo and Zu in the monster pit. Once again drawn by Bumblebotb18.
Wendys Zoo
, which features Zoo dressed up like that brand mascot! Drawn by Oni Garth.
I took your feedback into consideration and made Ellie's skintone much more subtle. I think it looks a lot better now.
The dudes over at the discord says it looks swell as well, so I hope the rest of ya will be satisfied too!
And I also made an underwear and new work clothes version for her as well.
Ellie in her underwear.
Ellie in her working clothes.
Looks much more professional like this, me thinks.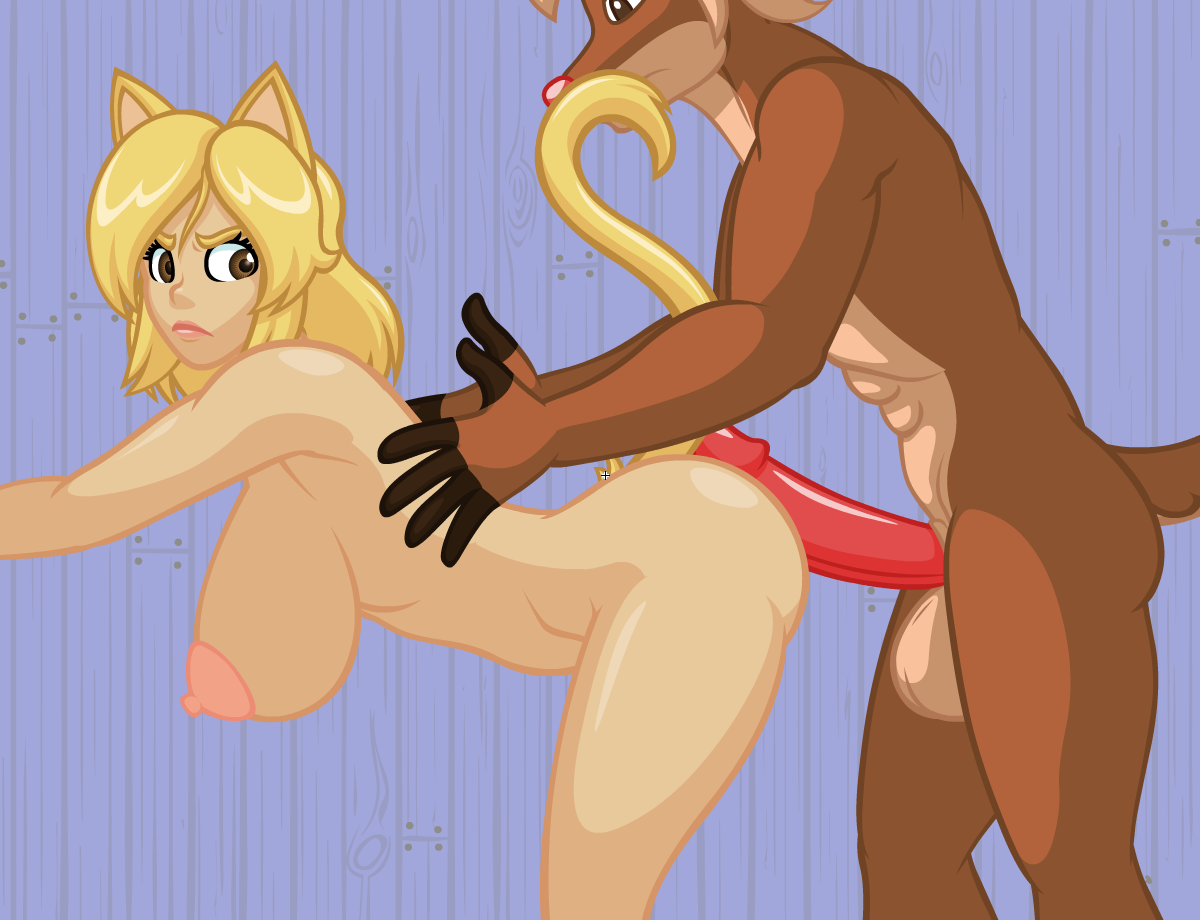 And this is how the flash looks with Ellie's new colors.
I've finished the base animations now, so it's all the fluff and details that need to be added in now.
I'm currently writing up a little tie-in story for this thing, which hopefully will make it fun to play even though it's going to be a rather short flash. I think the different endings in Spectacular Spectrophilia was pretty popular, so I'll probably do something similar if possible.
Well, as always I'd like to hear what you think. I might be bad at responding to all of your comments, but I do read every single one.