I know I said I would focus on drawing last week, but I managed to sketch more than I actually finished shit. Trying to draw things I'm not used to, so it takes a lot more effort to get things looking how I want.
But, a nice guy, Damien, helped me out with coding the that Ellie demo I've been having laying around for some time! So finally, I can show you guys this! I've been waiting for so long, gah!
Ellie Scene Beta Release!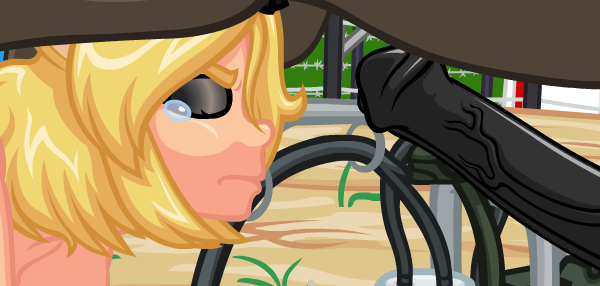 Tell me what you think about it! The core animation won't be changed, but I might go in and touch up on a few things. Some things aren't done and there are is no sound yet, so keep that in mind.
And as for the Lollo flash, I and Mittsies made a deal. I'll help him out with a flash of his, and he's going to push through and finish up the remaining coding needed for the Lollo flash. So I'll be occupied with his project for a little while, just so ya know.